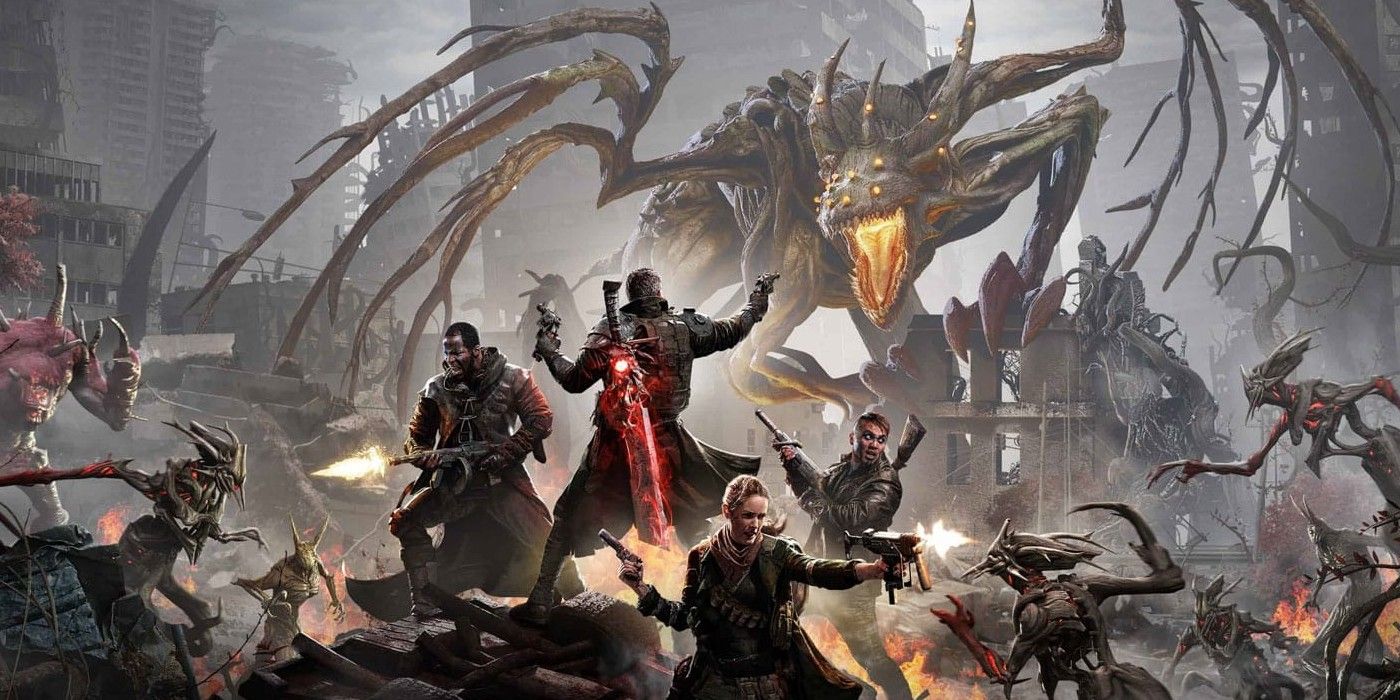 Remnant: From the Ashes is finally available for PS5 and Xbox Series X|S today, complete with next-gen upgrades to boost visuals and performance.
Remnant: From the Ashes has finally released for next-gen consoles with some upgrades to boot. Starting today, Xbox Series X|S and PS5 owners can download the base game or Remnant: From the Ashes – Complete Edition from Xbox or PlayStation storefronts and experience the fight against the Root with visual and performance enhancements. PC players can also get the game using the Microsoft Store or Xbox apps for Windows 10 and will have cross-play support with Xbox One and Xbox Series X|S players.
For gamers who haven't checked out Remnant: From the Ashes yet, it is a third-person shooter/action RPG mix that takes place in a post-apocalyptic earth. The game's combat and atmosphere have been compared to games from the Souls series, but players can utilize all kinds of firearms in Remnant: From the Ashes and mod those weapons to suit preferred play styles. Players can also team up in groups of three to take on different challenges and bosses, but each player's world may be different than another's, which adds some variety to playthroughs.
Continue scrolling to keep reading
Click the button below to start this article in quick view.
RELATED: Remnant: From the Ashes Confirms PS5, Xbox Series X Upgrade
The free upgrade patch for Remnant: From the Ashes aims to give gamers a better overall experience as they battle their way through places like Rhom and Corsus. Both Xbox Series X and PS5 players will able to play Remnant: From the Ashes in 4K resolution at 30 fps. Xbox Series S players won't be able to hit the 4K resolution, but they will be able to play the game in 1080p at 60fps, which the Xbox Series X and PS5 can achieve as well. Load times are also improved as part of the patch upgrade.
https://www.youtube.com/watch?v=BxmIDee3J8Q?feature=oembed
Today's update specifically adds crossplay support between PC and Xbox One, which further bolsters the Xbox/PC crossplay experience. One component missing from the upgrades list that may be important to PlayStation players is the lack of crossplay for PlayStation consoles, whether that be with Xbox or PC. This is probably disappointing for console players looking to play together who grabbed Remnant: From the Ashes as a free PS Plus game in March or have gotten the game free off of Xbox Game Pass.
Xbox Game Pass Ultimate subscribers who want to check out more than just the base game can get Remnant: From the Ashes – Complete Edition for $40 instead of $50, although it would be cheaper to simply download the base game for free and then grab the Swamps of Corsus or Subject 2923 DLCs for $9 each. PlayStation players can get the Complete Edition right now for $50 on the PlayStation Store and PC players can either get it for the same on Steam or cheaper through Xbox Game Pass for PC.
Remnant: From the Ashes is available now for PC, PS4, PS5, Xbox One, and Xbox Series X|S.
MORE: Remnant From the Ashes: 15 Best Weapon Mods Beginners Should Try To Get ASAP
Assassin's Creed Valhalla's Wrath of the Druids DLC Loosely References Rogue, Origins, and More
About The Author