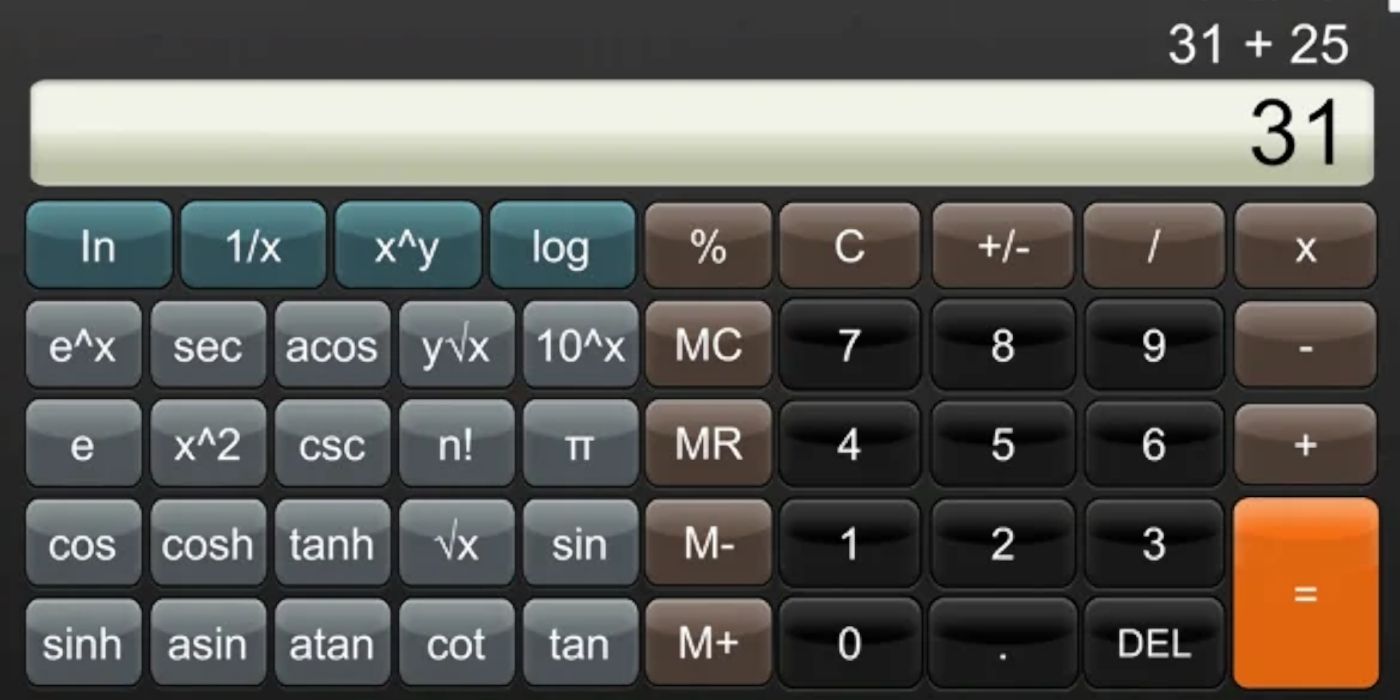 A Nintendo Switch app named Calculator has just launched and its price may trick some into thinking it's more than just a calculator.
One of the most attractive aspects of the Nintendo Switch is being able to take it on the go, due to it being a combo handheld and living room platform. Nintendo's capitalized heavily on this by offering a mix of games that in previous years would be split between handhelds like the 3DS and consoles like the Wii U. That popularity as a handheld can lead to some curious apps for the Nintendo Switch, though. For example, this new and surprisingly expensive calculator.
The app was released on Wednesday and is appropriately named Calculator. As its name implies, it's just a calculator. It has basic and advanced functionality so long as the input or output is limited to a real number. It's no graphing calculator, to say the least, though that would likely increase the already high price significantly higher. This little Calculator app on Nintendo Switch costs a total of $9.99.
RELATED: Expensive Handheld PC Is Like A Switch That Can Play Cyberpunk 2077
Calculator is published by Sabec, a name that most Nintendo Switch users are likely unfamiliar with. Yet the publisher appears to have found a niche releasing smaller games for basic game concepts. For example, the names of its games include Roulette, Piano!, Checkers, Basketball, and Air Hockey. Sabec seems so efficient at this that it's released dozens of games and apps over the past several years, both for Switch and PS4.
For Nintendo Switch users, the practicality of having these games on-hand is certainly understandable. Imagine being out and about and suddenly needing a calculator, or visiting a friend and having the sudden urge to play checkers. If there's a Nintendo Switch on hand, then Sabec's apps are there as necessary. Obviously, calculators are much cheaper at the store and there are likely much easier ways to play checkers, but Sabec appears to cater to a very specific type of need.
Some may question why Nintendo would allow a basic $10 app on the Switch's eShop. It likely isn't a complicated idea. The Switch is a handheld device in the end, and having a variety of apps that fit all manner of needs and occasions only makes the Switch that much more valuable.
That said, for those exploring the Switch eShop late at night looking for something interesting who may stumble on this app and wonder what it is, there's nothing more than the name implies. It's a calculator with very basic functionality that costs $9,99, nothing more and nothing less. Amazon or a local shop might have something more affordable and with better functionality, and is probably handheld, too.
Calculator is available now on the Nintendo Switch.
MORE: Nintendo Switch Owners Might Want to Start Thinking of the Pro as a Necessary Upgrade
Source: Nintendo eShop
PvPvE in Hood: Outlaws and Legends, Destiny 2, Hunt: Showdown