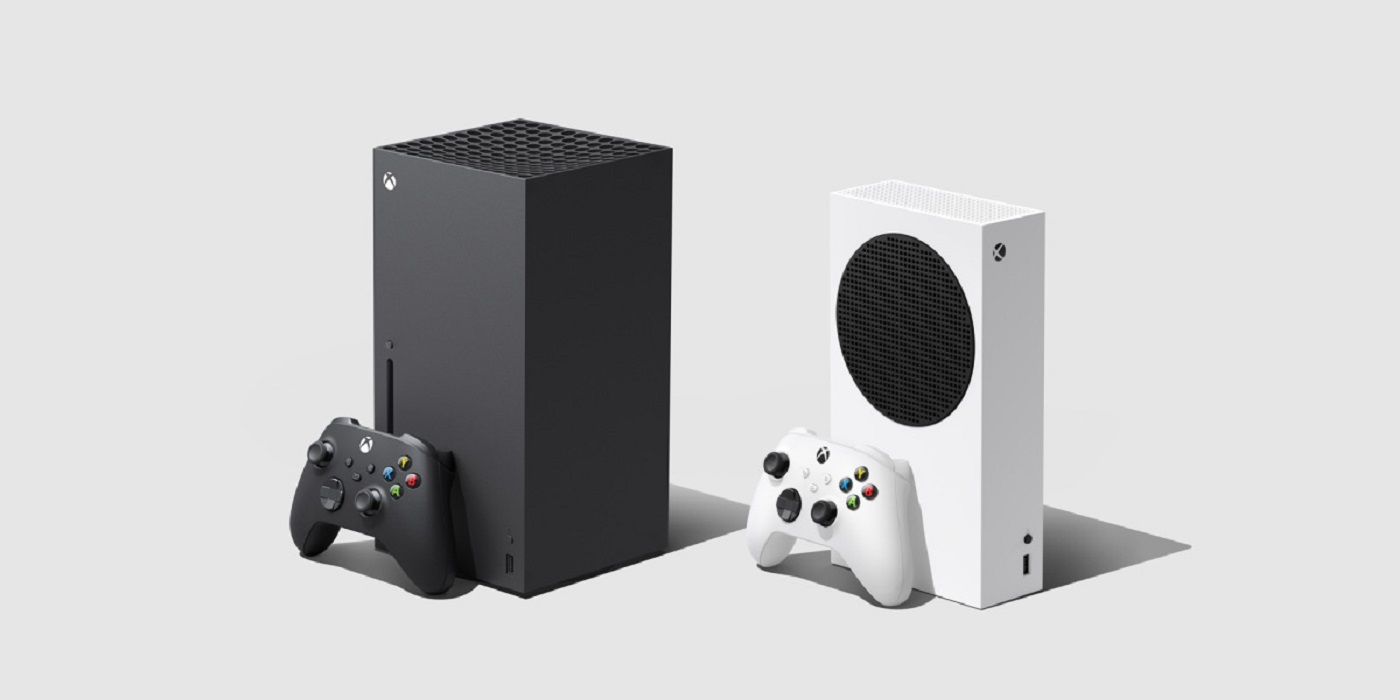 Microsoft confirms the Xbox Series X and Series S consoles will release in mainland China next month, with pre-orders opening next week.
Microsoft has confirmed the Xbox Series X/S will be released in mainland China next month, with pre-orders scheduled to open next week. Chinese fans can save the date May 19, 2021 to get those Xbox Series X/S pre-orders in as fast as possible.
Both the Xbox Series X and Series S consoles will be officially launching in mainland China on June 10. Pre-orders will be open through the Microsoft Store, where the recommended price for the Series X is set at ¥3,899 ($600) and the Series S is set at ¥2,399 ($372). Those prices are higher than those set for the same consoles in the US Microsoft Store, which as of writing is $499.99 for the Series X and $299.99 for the Series S. Prices tend to be higher at launch, and the US version of the Xbox Series X/S have undergone changes including a dashboard update since they initially released.
Continue scrolling to keep reading
Click the button below to start this article in quick view.
RELATED: Steam China Only Has 53 Games
This announcement from Microsoft comes on the heels of the PlayStation 5 being released in mainland China. The PS5 was originally slated to launch in China during Q2 2021, but its release date has been brought forward to today instead. However, as the rest of the world has discovered, the PS5 tends to fly off shelves faster than retailers can restock them. In fact, according to Push Square, it took just 20 minutes for the console to sell out in China once pre-orders opened.
While hardware approvals have been easy to get, software is another story.

Both the PS5 and Xbox Series X|S do not have a strong launch line up in China (officially) and rely on back compat.

Imported discs or region switching online stores will be explored by Chinese gamers.

— Daniel Ahmad (@ZhugeEX) May 14, 2021
Microsoft was working to release the Xbox Series X/S in mainland China as early as November 2020, but the launch date was only confirmed recently. Whether this move will be well-received by Chinese video game fans remains to be seen, and some individuals in the gaming field have raised concerns. Niko Partners senior analyst Daniel Ahmad said in a tweet that neither the Xbox Series X/S nor the PS5 have a particularly strong launch catalog in China, leaving both consoles dependent on backward compatibility. Chinese gamers are expected to be looking into imported discs or region-switching online stores. In this case, the Xbox's focus on back-compatibility could see it pulling ahead in China's gaming market.
As of writing, the Nintendo Switch is still the video game market leader in China. The colorful console launched for Chinese audiences all the way back in December 2019 and has gone on to ship over one million units. Only time will tell if the Xbox Series X/S and the PS5 can close the gap between them and the Nintendo Switch.
MORE: Genshin Impact Adds New Feature, But Only for Players in China
Sources: GamesIndustry.biz, Push Square, Microsoft Store
Target Stops Selling Pokemon Cards In Stores After Violent Event